Series:
A Lavender Tides Novel
Paperback:
336 pages
Publisher:
Thomas Nelson (January 23, 2018)
"Prepare to stay up all night with Colleen Coble. Coble's beautiful, emotional prose coupled with her keen sense of pacing, escalating danger, and very real characters place her firmly at the top of the suspense genre. I could not put this book down." –Allison Brennan, New York Times bestselling author of Shattered
After her husband, Jack, dies in a climbing incident, Shauna has only her five-year-old son and her helicopter charter business to live for. Every day is a struggle to make ends meet and she lives in constant fear of losing even more than she already has.
When her business partner is murdered, his final words convince Shauna that she's in danger too. But where can she turn? Zach Bannister was her husband's best friend and is the person she blames for his death. She's barely spoken to him since. But right now he seems her only hope for protecting her son.
Zach is only too happy to assuage his guilt over Jack's death by helping Shauna any way he can. But there are secrets involved dating back to Shauna's childhood that more than one person would prefer to stay hidden.
In
The View from Rainshadow Bay,
suspense, danger, and a longing to love again ignite amid the gorgeous lavender fields of Washington State.

This is the first book I've read by Colleen Coble and I enjoyed it! Shauna's husband died in an accident a year ago and she still blames his best friend, Zach, for it. When her business partner dies, Zach is someone she turns to even though she doesn't want to. The plot thickens and Shauna realizes she needs to figure out the truth of what happened before the killer catches her.
Zach and Shauna were likable characters. Shauna didn't like Zach at first so it was interesting to see how she thawed towards him. They needed to work together to get to the bottom of what happened. There's a lot going on in this book and it held my interest throughout. Several storylines came together in the end. There were some inconsistencies but I was able to get past them and enjoy the story.
This is Christian fiction, which is a genre I personally enjoy reading. Shauna and her young son did move in with Zach for their safety. Nothing physical happened between them during that time, but it seemed a little out of place to me for a Christian novel. I can't say that I fell in love with this book but I consider it a good read. It's the beginning of a new series and I will definitely read more by Ms. Coble in the future!
My Rating=4 Stars
Source: I received an ARC from TLC Book Tours, which did not affect my review in any way
Purchase Links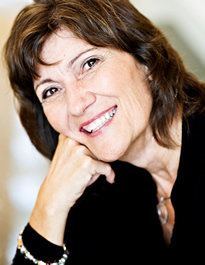 About Colleen Coble
USA Today
bestselling author Colleen Coble has written numerous romantic suspense novels including
The Inn at Ocean's Edge
,
Twilight at Blueberry Barrens
, and
Beneath Copper Falls
.
Connect with Colleen
Colleen Coble's TLC Book Tours TOUR STOPS:
Thursday, February 1st:
Books a la Mode
– guest post
Thursday, February 1st:
Mel's Shelves
Friday, February 2nd:
From the TBR Pile
Monday, February 5th:
Books & Spoons
Monday, February 5th:
Write Read Life
Tuesday, February 6th:
The Library of Mrs. Gardner
and
@mrs.literarylovely
Tuesday, February 6th:
@createexploreread
Wednesday, February 7th:
Rockin' & Reviewing
Thursday, February 8th:
@readingbringsjoy
Friday, February 9th:
Katy's Library
and
@katyslibrary
Monday, February 12th:
Empowermoms
Monday, February 12th:
Why Girls Are Weird
Tuesday, February 13th:
Black 'n Gold Girls Reviews
Tuesday, February 13th:
@papercutsandpages
Wednesday, February 14th:
By the Book
Thursday, February 15th:
@livethecozylife
Friday, February 16th:
View from the Birdhouse
Monday, February 19th:
Just One More Chapter
Monday, February 19th:
Reviews from the Heart
Tuesday, February 20th:
@cozyreader
Tuesday, February 20th:
Stranded in Chaos
and
@sarastrand9438
Wednesday, February 21st:
@Rissi006
Thursday, February 22nd:
Read Eat Repeat
Thursday, February 22nd:
Splashes of Joy
Friday, February 23rd:
Jathan & Heather
Monday, February 26th:
@the_book_darling
Tuesday, February 27th:
Mystery Suspense Reviews
Tuesday, February 27th:
Cheryl's Book Nook
Wednesday, February 28th:
Diary of a Stay at Home Mom
Wednesday, February 28th:
What is That Book About